The First
American International School

Outside of Amman
Latest News
Meeting with Parents of Grade 10
02 December 2022
At AUSME November 27th, Program Supervisor and academic counselor Mrs. Shatha Alwaqfi held a meeting with parents of grade 10 to discuss their future plans and new equivalency process.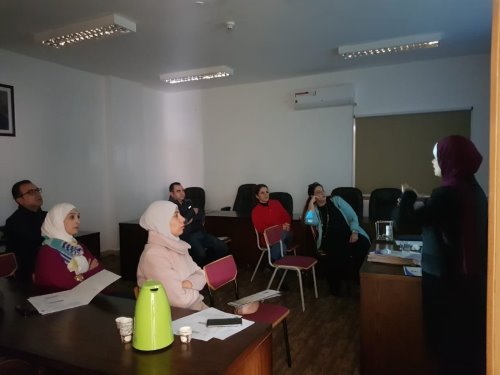 Tree Vegetation Project
02 December 2022
Within the framework of community service credit hours, 12th graders, as a team, have started "Tree Vegetation Project". The project includes planting Olive trees, Citrus trees and other fruit trees for a green Campus!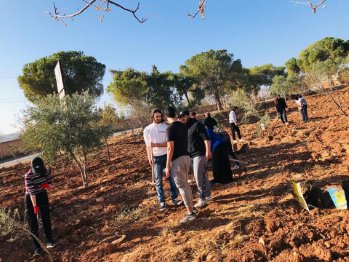 Model Lesson
02 December 2022
Educators from English Language Department attended a coaching session about" Model Lesson" where they learned : Identify the learning objectives, planning activities, assessing students understanding, engaging students in a meaningful manner& planning lesson closure.
This PD was conducted by HoD Mrs. Reem Matar.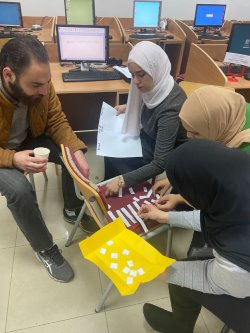 02 December 2022
One of AUSME's distinguished parents, Mr. Nasri Khasawneh, volunteered to train our educators on Team-Work. Another coaching session was conducted by the Vice-Principal Mr. Saeed Shehabat same day.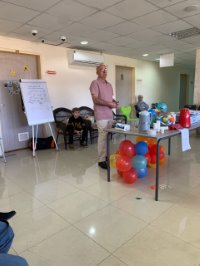 Vocal Music Contest (Solo Category)
02 December 2022
The talented student "Yazeed Abbasi" from American University School of the Middle East, won the 1st place in the Instrumental/Vocal Music Contest (Solo Category) held by Directorate of Education in Bani Obeid District, under supervision of Mr. Saif Thiabat.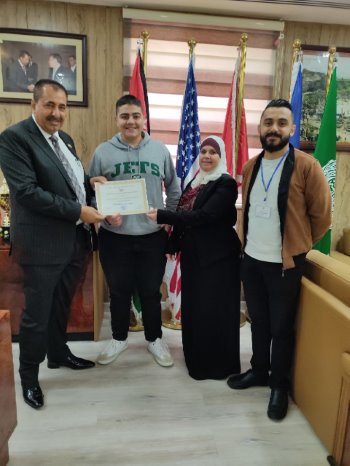 Welcome letter
Returns on educational investment are measured by students' academic achievements.
Indeed, the caliber of educational institutions varies, yet those offering high quality services at low cost require investments of their all stakeholders. Accordingly, we realize that excellence in academic knowledge and economic growth positively correlate and play an instrumental role in ensuring the development of our nation.
Our vision is to provide the region with the best educational services.
To enable this, The American University Schools of the Middle East was strategically established on the northern side of Jordan, to serve all local districts.
DR.shukri Al Marashdeh
Vise Chairman
The scientific and technological challenges that face our nation today from a major part of the gap between us and the developed world.
Keeping abreast of rapidly changing global environment in which we live is the key. Keeping up to date with new teaching techniques, developing a modern curriculum, using the latest resources as well as improving administration and governance will aid us in closing this gap.
All this will benefit the learners in our charge and will lead to graduates from our school who are excellent students, creative thinkers and superior learners.
Dr. Qasim Abu Ain
Our Mission
.To create and support an environment that inspires each student to be a confident, creative and moral individual prepared to adapt and succeed anywhere in our rapidly changing world
Our Vision
To cultivate a generation of innovative thinkers and socially responsible citizens practicing core values all while instilling pride in one's cultural identity, equipped with the latest knowledge and technology, college ready and competitors in the global market.